Individual Strategic Coaching
"Rita helped me identify areas of improvement and gave me guidance on how to develop resilience within my own life."
Strategic personal coaching is customized specifically to your most important goals, interests, challenges, and needs. The goal of private sessions is to offer insight and assistance that will guide you towards actionable, positive changes that will affect all areas of your life.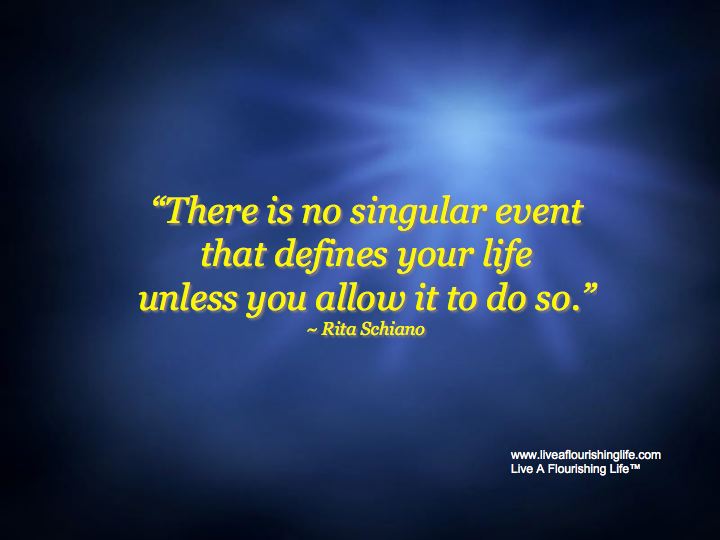 Throughout the process we explore the long-standing attitudes and habits that have influenced your life. Armed with this insight, you will develop a workable plan to manage the challenges that come your way. As we uncover your resilient skills and attitudes, the building blocks to strengthening and maintaining your resiliency, we will work to reinforce the resilience skills and attitudes you do have, and develop the ones needed to help you achieve your goals, and meet the challenges you may encounter along the way.
Rita received her S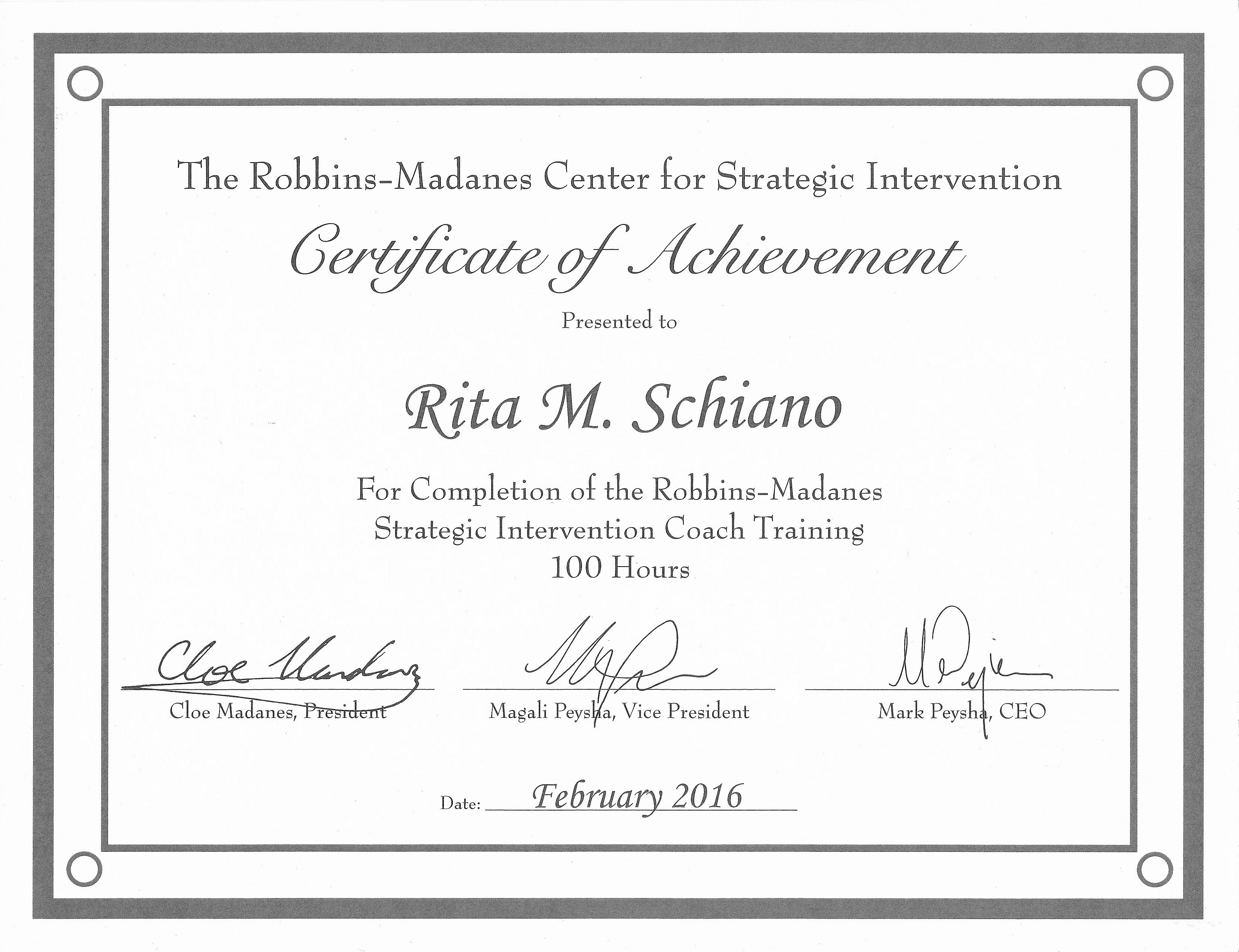 trategic Intervention Coaching Certificate from Robbins-Madanes. Strategic Intervention Coaching (also known as SI) practices extracts the most practical and effective forms of strategic action and communication from a variety of disciplines: Ericksonian therapy, strategic family therapy, Human Needs Psychology, organizational psychology, neurolinguistics, psychology of influence, strategic studies, traditions of diplomacy and negotiation.
"Rita taught me to awaken positive traits I see in myself or have exhibited in the past. This insight will help me manage current and future stressors."
Invest in Yourself Today!
Depending on your interests, goals and needs, personal coaching can focus on one or more of these areas:
Career coaching -- Advance in your career and/or transition to a new career
Personal and professional development -- Focuses on helping you perform and execute better at work
Health and wellness -- Breaking down the habits that serve you and the habits that don't, understanding stress and its effects on your health, building resilience skills and attitudes
Interpersonal relationships -- Improving communication, conflict and emotional intelligence to enhance your relationship skills
Work/life balance -- Establishing healthy boundaries between work and personal life
Achieving success -- Developing the skills, mindsets and strategies needed to succeed and achieve their goals
Retirement -- Having a satisfying and healthy retirement is a case study in resilience. When your days of working full time come to an end, much of what you have known ends too. Your sense of self, your financial underpinnings, possibly your access to good health care, your social structure, your relationships with others, all will undergo changes. We work on the six basic life areas that make for retirement well-being.
Strategic Personal Coaching is a process and the duration of the coaching relationship varies depending on one's personal preferences and needs.
Private office in Sturbridge, MA, or by phone, Skype, Facetime. For more information CONTACT RITA directly.
Wondering if strategic coaching is right for you? Call or CONTACT ME to arrange a 30-minute consultation!